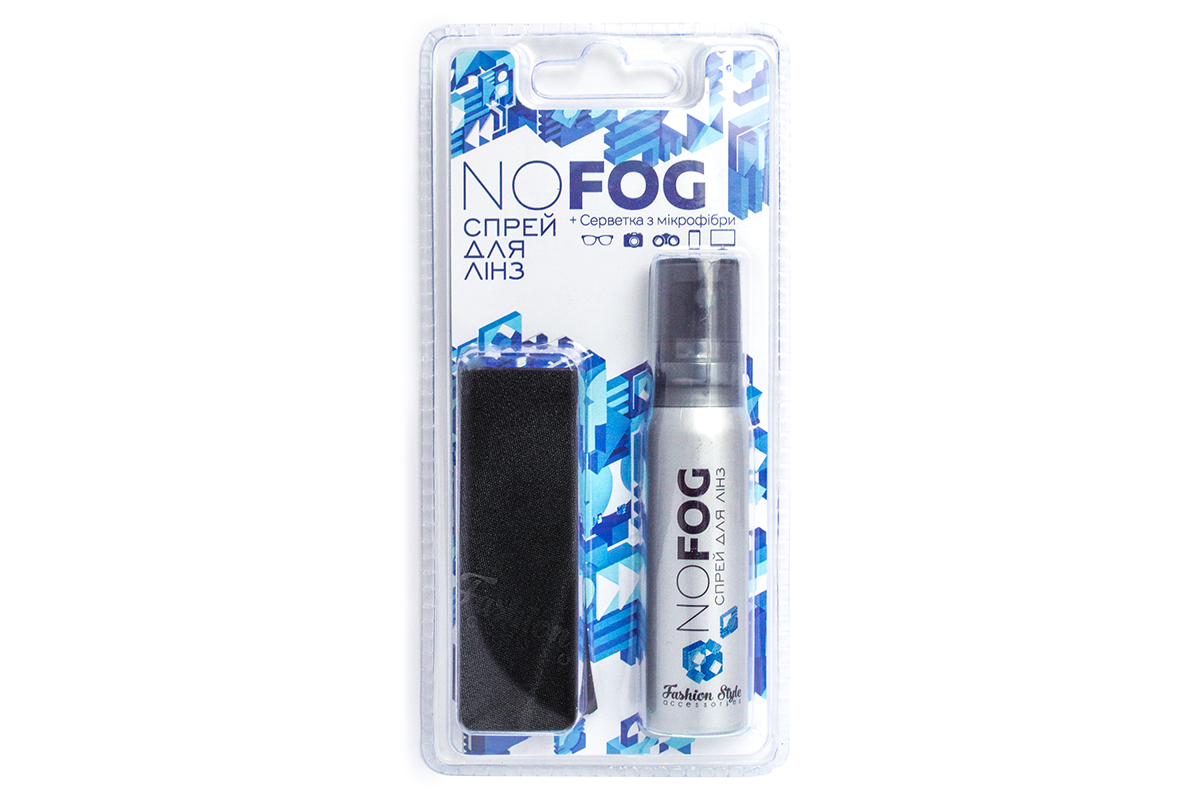 Vendor code
S011
Product description
Spray for NoFog lenses from Fashion Style ™
Designed to effectively protect any type of lens and smart surfaces from fogging. No fog effect of this spray is valid for 10-12 hours.
Moreover, the NoFog lens spray from Fashion Style ™ disinfects and cleans all adapted surfaces without damage and divorce.
NoFog – for clear vision the best solution in any weather.