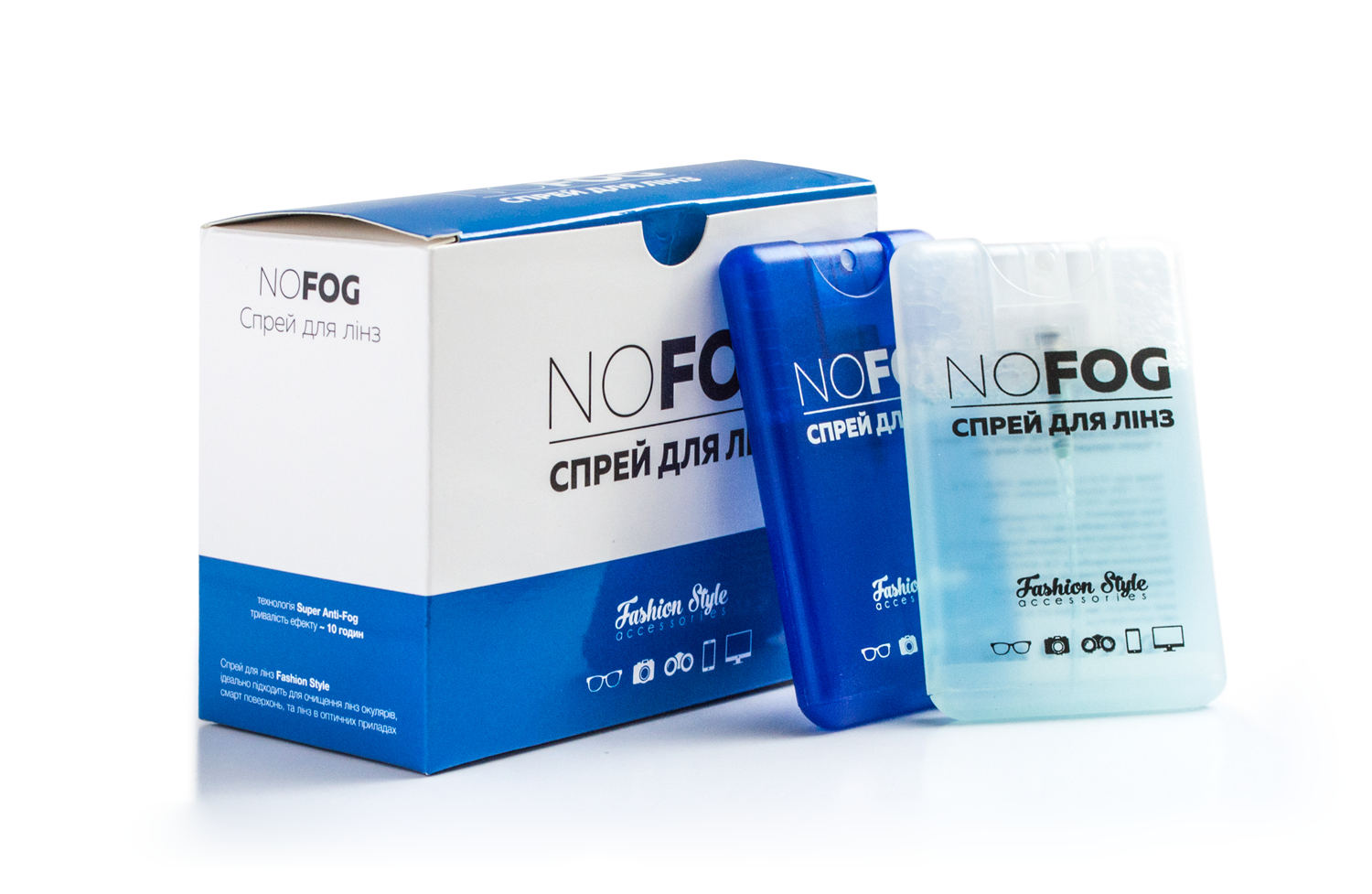 Vendor code
S009
Product description
Lens care spray NO FOG
It is designed to effectively protect any types of lenses and smart surfaces from fogging. The no fog effect of this spray lasts for 10-12 hours. And in addition, the spray nozzle for NO FOG lenses from Fashion Style disinfects and cleans all adapted surfaces without damages and divorces.
Of particular note is the design of the bottle. Flat and small size – it's just ideally placed in a pocket of a bag and shirt, in a cosmetic bag or purse. And thus, it can always be taken with you, regardless of where you are going – to work or on leave.
Spray line NO FOG – for clear vision the best solution in any weather !!