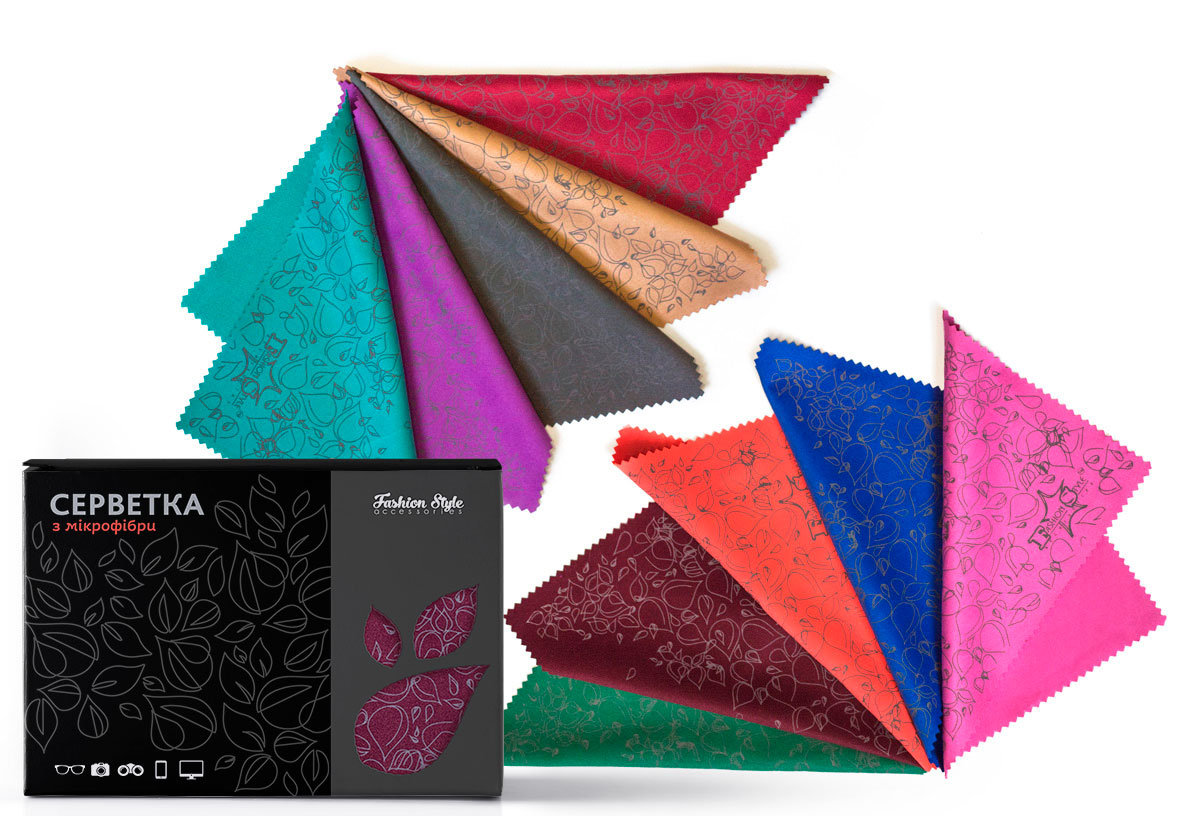 Vendor code
N004
Product description
Microfiber cloth "Medium"
Thin, soft, with an elegant golden pattern, this napkin made of microfiber is created in 10 color variants. Its bright colors: caramel-pink, blue-blue, orange-orange, chocolate brown, apple-green, beryl-turquoise, amethyst-violet, agate-gray, ruby-red and pearl-beige – no heart will leave indifferent .
And of course, like any napkin from Fashion Style, the microfiber napkin "Medium" perfectly cleanses all kinds of dirt from all kinds of lenses, LED screens and smart surfaces.
Information for customers! Each package contains 100 pcs. napkins, in the presence of 2 types of packages. 1 set of flowers: pink, blue, orange, brown, green. 2 set of flowers: turquoise, purple, gray, beige, burgundy.