Ukrainian trademark Fashion Style, founded more than 12 years ago, creates unusually bright, diverse and original optical accessories of high quality.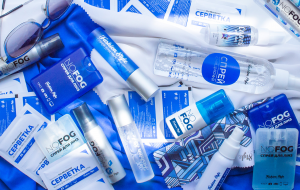 Among the various goods intended for the care, use and storage of spectacle and contact lenses, Fashion Style produces a line of cleaning sprays.
The line of sprays from Fashion Style was created specially to take care of lenses, cleaning them from such impurities as fingerprints, water, dirt stains, grease, etc. Moreover, this line of accessories can be used with the same effect for optical lenses, mirrors, glasses, various types of screens and smart surfaces.
It is with the help of Fashion Style sprays that it becomes absolutely clear how one can care for lenses easily and efficiently.
It is enough to apply a small amount of spray to the contaminated surface, wipe with a microfiber cloth and after a few seconds get the result – a crystal-radiant surface without divorce and damage. These accessories are presented in different volumes: 240 ml., 60 ml. and 30 ml. Thus, you can choose the perfect format for use at home, in the office, on everyday or long trips.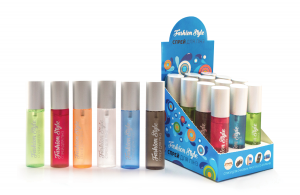 Particular attention should be paid to the NoFog series from Fashion Style. Sprays of this type will help you take care of lenses both in warm and cold seasons. Providing antistatic effect, they perfectly clean spectacle lenses with any type of coating. And in addition – provide a long-lasting protection from fogging. That is, now using the NoFog series from Fashion Style, you can forget about the annoyingly murky surfaces of lenses, mirrors, glasses or smartphone screens, with sudden temperature changes.
How to care for lenses easily and effectively? Try the cleansing sprays Fashion Style. You will be amazed, we promise !!